50CL
FREIMEISTERKOLLEKTIV Amaro 212
28%, Amaro, Germany / 50cL, Ref : 61805
Amaro is a spirit that resists easy definition. The Italian word "amaro" translates literally to "bitter", which could suggest an affinity with the German category of herbal liqueurs and bitters. However, the taste of Amari from southern Europe does not resemble that of herbal spirits on the north side of the Alps. Thi...See more
Protected package
ultra-resistant packaging
Secure payment
CB, Bank transfer, Paypal, ...
Do you like this FREIMEISTERKOLLEKTIV?
Stay informed about the latest products
Closer to the producer
Le concept
Freimeisterkollektiv s'appuie sur la tradition des petites distilleries artisanales ainsi que sur l'expérience de nos barmen et experts dans leurs domaines respectifs. Notre force motrice est le désir d'expérimenter et de collaborer. Nous développons des interprétations modernes des classiques et proposons des spiritueux inédits tout en cherchant continuellement de nouveaux territoires.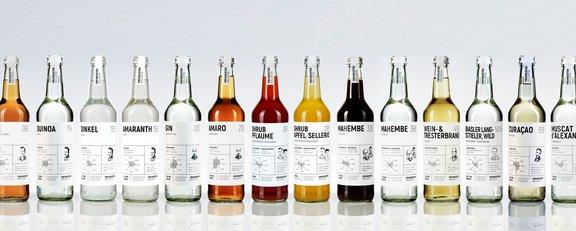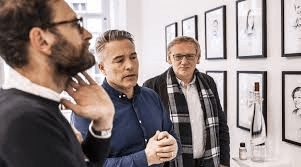 Ce que nous voulons
Nos clients doivent savoir ce qu'ils boivent et qui l'a produit. Toute notre production est soumise à une transparence totale. Nous sommes le lien entre le producteur, le barman et le connaisseur ; entre les zones urbaines et rurales, entre les artisans et l'aficionado.
Ce que nous défendons - Des produits fabriqués à la main par des micro-distilleries indépendantes, sans arômes artificiels ni additifs. - Des produits exempts de sucres ajoutés et artificiels. - Des produits exempts de substances génétiquement modifiées - Un processus de fabrication transparent avec des matières premières durables
Description
Amaro is a spirit that resists easy definition. The Italian word "amaro" translates literally to "bitter", which could suggest an affinity with the German category of herbal liqueurs and bitters. However, the taste of Amari from southern Europe does not resemble that of herbal spirits on the north side of the Alps. This is because the herbs (or "drugs", as the distiller would say) are not the same. In order to create some order in the complex world of bitters, one must first divide products according to use: Will this Amaro be enjoyed before dinner, as an aperitif? Or afterwards, as a digestif?

Distiller Thomas Neubert and barkeeper Oliver Ebert have chosen to create their amaro in line with the recipe of an "aperitivo bitter". For the bitter aromas, wormwood (Artemisia absinthium L.) and cinchona bark (Cinchonae cortex) are used alongside gentian root (Gentiana lutea). These flavors are rounded off with cloves (Syzygium aromaticum) and Ceylon cinnamon (Cinnamomum verum), making for a delicate finish. This aperitif gets its freshness from macerated bitter orange peel and peach juice. The fruitiness combines well with the bitter aromas to make for a highly harmonious drink, equally enjoyable whether served neat or on ice. Likewise, this amaro is the perfect ingredient for cocktails such as the Negroni and is wonderful in combination with sparkling wine.

Ingredients:
Cinchona Bark (Cinchonae Cortex), Wormwood (Artemisia Absinthium L.), Gentian Root (Gentiana lutea), Cloves (Syzygium aromaticum), Ceylon Cinnamon (Cinnamomum verum), Bitter Orange Peel (Cortex Aurantii Fructus Amarae Conc.), Peach (Prunus Persica), Sugar, Wheat Alcohol
Ingredients
Ingrédients : Écorce de quinquina (Cinchonae Cortex), absinthe (Artemisia Absinthium L.), racine de gentiane (Gentiana lutea), clous de girofle (Syzygium aromaticum), cannelle de Ceylan (Cinnamomum verum), écorce d'orange amère (Cortex Aurantii Fructus Amarae Conc.), pêche (Prunus Persica), sucre, alcool de blé.