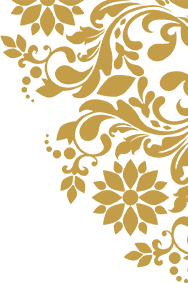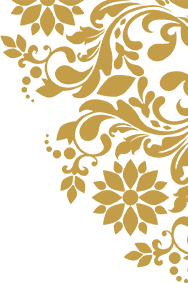 A whisky pioneer in India, Amrut has been distilling a single malt with a unique character since 2004, proud of its origins, growing its barley at the foot of the Himalayas. Discover more than a whisky, taste a part of India's history.
Discover
Amrut indian single malt 46%
The first 100% local single malt and Amrut's signature whisky, Indian Single Malt has been the benchmark for the identity of Indian whiskies since 2004. Made from malted barley from the Punjab provinces, this whisky is marked by spices and ripe fruit is matured in ex-bourbon casks.
49,90€
Discover
Amrut fusion 50%
Malted barley grown at the foot of the Himalayas meets peated barley from Scotland. Fusion is a very round and medium peated single malt, not cold filtered and bottled at 50% which is not without reminding some "collectors" of Speyside!
59,90€
Discover
Amrut peated 46%
This single malt is made from Scottish barley, malted and dried over an intense peat fire. Impressively mature, this version is undoubtedly a more than serious candidate for the symbolic title of the world's best young peated single malt.
65,90€
Discover
Amrut cask strength 61,8%
The purest expression of Indian whisky! Bottled at high proof without coloration, without cold filtration and aged in bourbon casks, this single malt finds the perfect balance between oak, barley and citrus notes.
74,00€
Discover
AMRUT PEATED CASK STRENGTH 62,8%
Amrut Peated Cask Strength is the latest expression to join the classic Amrut range in its new bottle shape. Available in a cask strength version of Amrut Peated, this Indian single malt claims a strong personality with intense notes of smoke and exotic fruits.
88,00€
Discover
First 100% Indian single malt
Founded in Bangalore in 1948, just a few months after India's declaration of independence, Amrut became in 2004 the first distillery in history to produce a 100% Indian single malt. Claiming its origins loud and clear, it uses barley that grows at the foot of the Himalayas, in the Punjab and Rajasthan regions, but also, for some of its expressions, a peaty malt from Scotland. Amrut whiskies are then aged in cellars more than 1,000 metres above sea level. This altitude and the tropical climate favour exchanges between the wood and the distillate, acting as a real ageing accelerator.
Today, Amrut bottles 350,000 litres of whisky per year and distributes in more than twenty countries. Buoyed by its unfailing success, the distillery installed four new handcrafted stills in the summer of 2018, and equipped itself with a 5000 cask storehouse, bringing its production capacity to one million litres per year. However, you only have to walk through the distillery's doors to see how much authenticity has been preserved: everything is still done by hand by more than 500 people, right down to the labelling of each bottle!