50CL
Top Vente
LE POMPON Génépi
35%, Liqueurs Herbales, France / 50cL, Ref : 61372
The Pompon is a IGP (Protected Geographical Indication) Genepi liqueur from the Alps. Produced in France and 100% natural, this unique recipe is designed to reveal the aromas of the genepi flower. Floral and vegetal notes, a powerful nose, a liqueur with little sugar, to be enjoyed on its own or in a cocktail.See more
Protected package
ultra-resistant packaging
Secure payment
CB, Bank transfer, Paypal, ...
Do you like this LE POMPON?
Stay informed about the latest products
Closer to the producer
Elaboré au cœur des Alpes, le génépi Le Pompon est le fruit du travail de deux amis, amoureux des Alpes et fous de génépi. Une sélection rigoureuse des meilleurs brins de génépi, ainsi qu'un savoir-faire artisanal unique leur ont permis d'élaborer cette liqueur surprenante.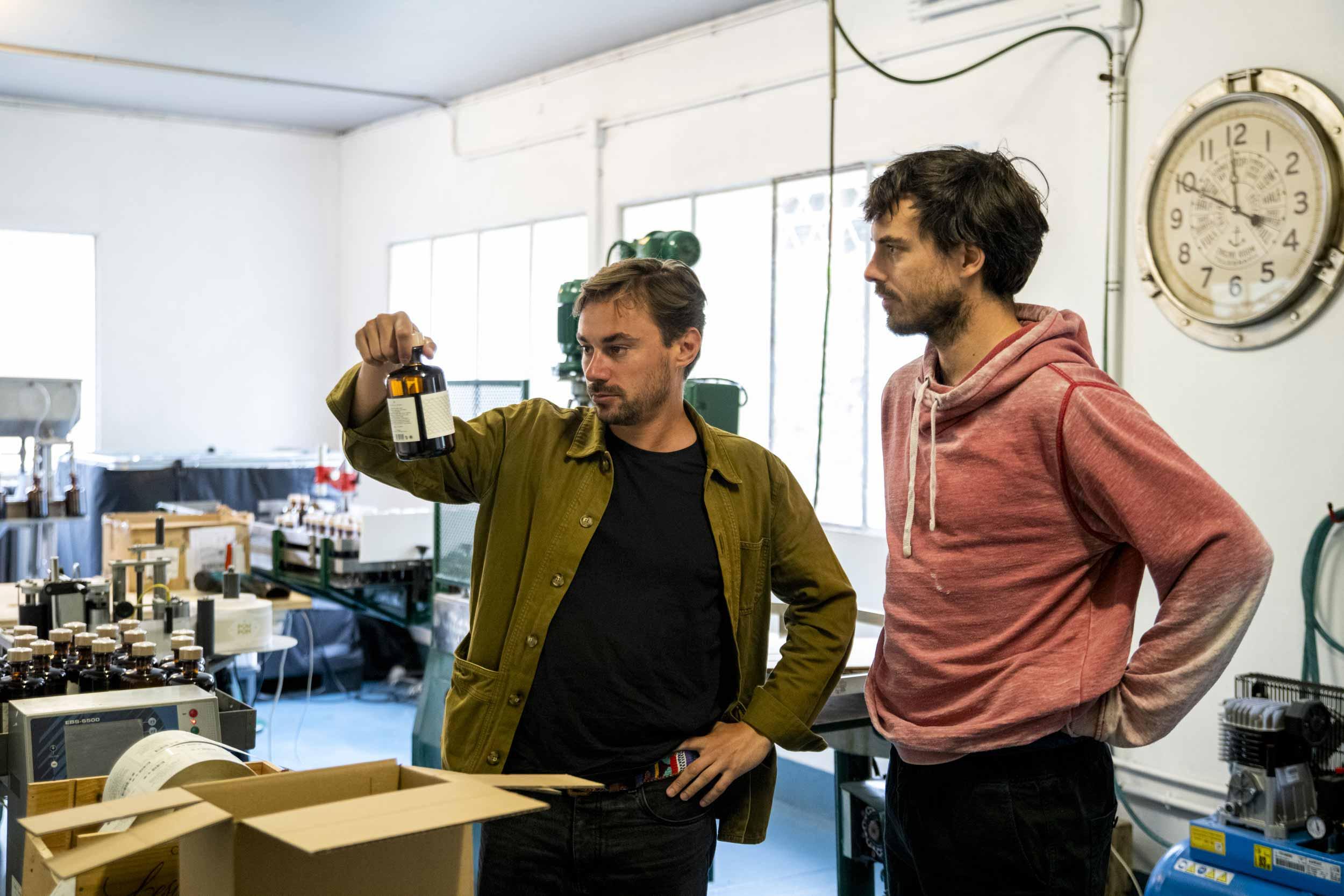 Différentes étapes de distillation et de macération de brins sont nécessaires à la fabrication du génépi Le Pompon. La combinaison de ces deux procédés permet d'obtenir un génépi plus parfumé, mais également de baisser l'amertume de la plante pour révéler la complexité de ses arômes. La certification IGP assure le respect de critères stricts de production et de provenance des ingrédients. Notamment, afin d'utiliser uniquement des brins de qualité supérieure, ceux-ci sont exclusivement récoltés dans les Alpes, à plus de 2000 mètres d'altitude.
Description
The Pompon is a IGP (Protected Geographical Indication) Genepi liqueur from the Alps. Produced in France and 100% natural, this unique recipe is designed to reveal the aromas of the genepi flower. Floral and vegetal notes, a powerful nose, a liqueur with little sugar, to be enjoyed on its own or in a cocktail.