SAINT AMANS GIN Rosé
38%, London Dry Gin, France / 70cL, Ref : 61395
Saint Amans Gin, original London Dry method, and Saint Amans Gin Rosé, are made with 18 carefully selected ingredients inspired by our garden in the South West of France. Their distillation from Languedoc grapes provides smoothness and balance. The Rosé Gin, made from a maceration of fresh raspberries, offers a slightl...See more
Protected package
ultra-resistant packaging
Secure payment
CB, Bank transfer, Paypal, ...
Do you like this SAINT AMANS?
Stay informed about the latest products
Closer to the producer
AUX ORIGINES DE SAINT AMANS

Co-fondateurs de Saint Amans Gin, Jean-Louis Turpin et Anne MacColl sont très heureux d'avoir retrouvé le terroir du Sud-Ouest après plusieurs années passées en Ecosse. C'est dans leur grange de plus de 200 ans, située dans le hameau de Saint Amans que leur gin méthode "London Dry" et Gin Rosé ont vu le jour. Saint Amans Gin est distillé à partir de marc de raisin du Languedoc, lui apportant une base idéale pour mettre en valeur ses 18 ingrédients, tout en offrant souplesse et équilibre.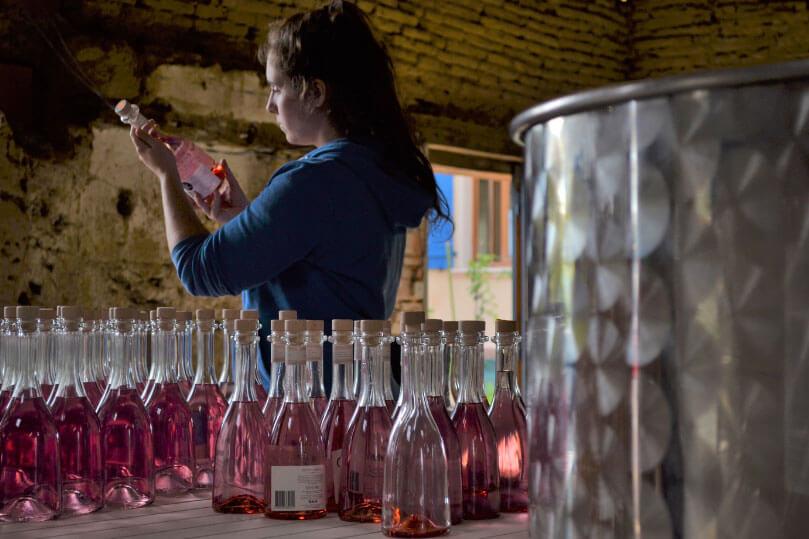 Description
Saint Amans Gin, original London Dry method, and Saint Amans Gin Rosé, are made with 18 carefully selected ingredients inspired by our garden in the South West of France. Their distillation from Languedoc grapes provides smoothness and balance. The Rosé Gin, made from a maceration of fresh raspberries, offers a slightly fruity side while preserving the much appreciated aromas of our artisanal gin.
Details
Brand :

saint amans

Origin :

France

Merchant :

No information.

Strength :

38%

Volume :

70cL

Packaging :

no

Ref. :

61395