Top Vente
MENAUD Gin
42%, Distilled Gin, Canada / 70cL, Ref : 61371
Fermented from a base of wheat and rye from the Isle-aux-Coudres region, the mash is then double distilled to achieve a singular finesse and taste. The infusion of entirely local wild botanicals begins during the third distillation where the Charlevoix essence is impregnated. The woody and lemony notes are harmonised w...See more
Your email address will only be used to inform you when the product is back in stock.
Protected package
ultra-resistant packaging
Secure payment
CB, Bank transfer, Paypal, ...
Do you like this MENAUD?
Stay informed about the latest products
Closer to the producer
DU GRAIN À LA BOUTEILLE
Dans la distillerie et brasserie artisanale Menaud, chaque produit est élaboré sans compromis, avec le souci du détail, du grain jusqu'à la bouteille. Située dans la région pittoresque de Charlevoix, Menaud élabore des spiritueux de qualité 100% locaux. Chez Menaud, rien n'est laissé au hasard, les distillateurs explorent les saveurs, parfois pendant des mois, à la recherche de quelque chose de véritablement différent, sans dénaturer l'essence des ingrédients. A l'image du draveur audacieux, libre et enraciné dans la réalité de son territoire. Menaud explore ses forêts, honore ses rivières et célèbre ses artisans modernes.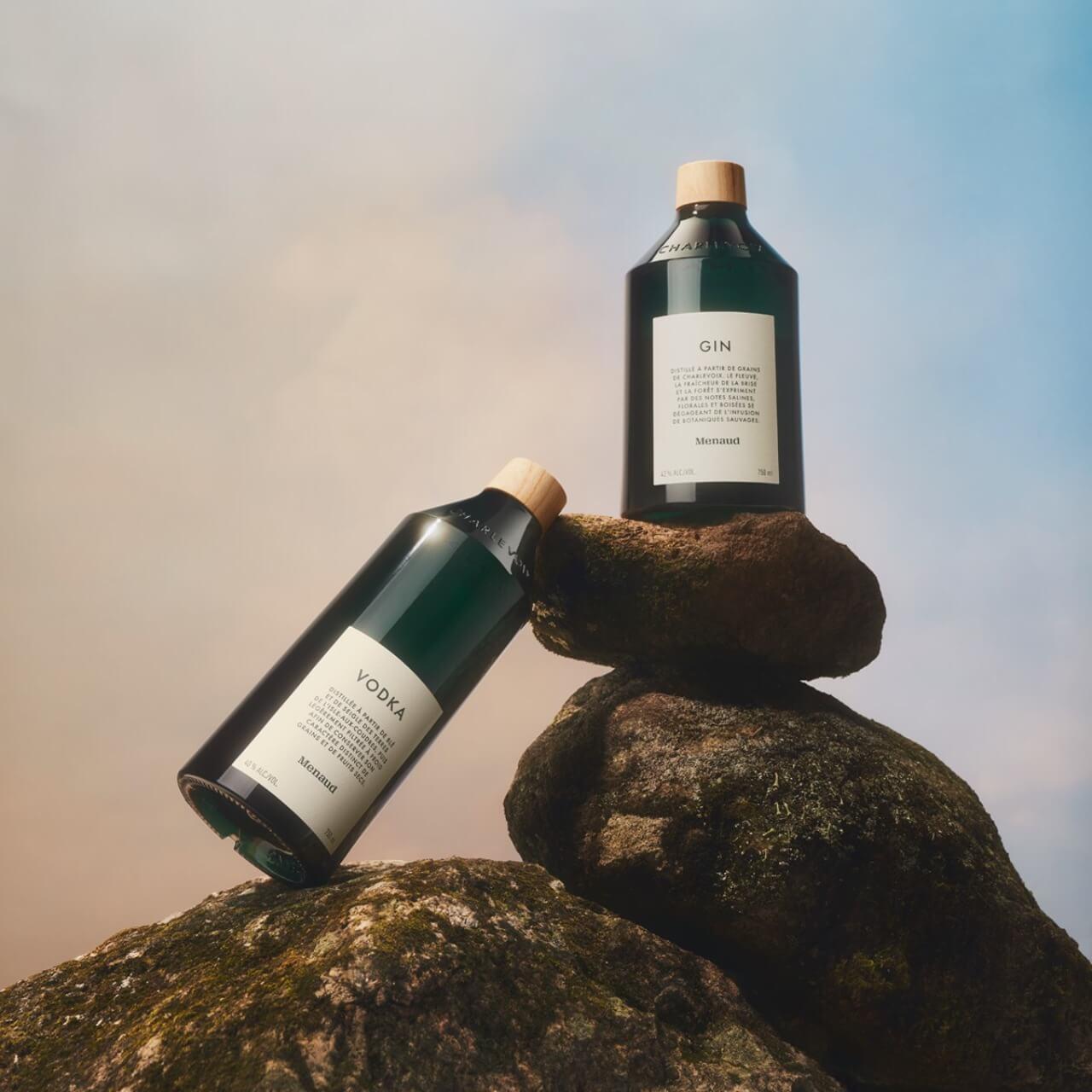 Description
Fermented from a base of wheat and rye from the Isle-aux-Coudres region, the mash is then double distilled to achieve a singular finesse and taste. The infusion of entirely local wild botanicals begins during the third distillation where the Charlevoix essence is impregnated. The woody and lemony notes are harmonised with the saline aromas from the saltwort filtration. Long on the palate, it concludes with a peppery and floral touch worthy of the freshness of the breeze.
2/5
Based on 1 customer reviews
View the trust certificate
Reviews subject to control
je n'ai jamais recu ma commance, livrée dans un point relais uniquement disposible en semaine la matinée. N'ayant pas pu la chercher dans les temps impartis (j'avais jusqu'au 25/05... dimanche, donc fermé) la bouteille a du vous etre renvoyé. Pourriez vous me le confirmer et le cas éecheant me la renvoyer sur une autre adresse ? Bien cordialement
Published on 29.06.2023 - Ordered on 17.06.2023