50CL
FREIMEISTERKOLLEKTIV Juniper Doppelwacholder 052
43%, Distilled Gin, Germany / 50cL, Ref : 61803
In 1970, the Liebls launched their first own brand products: "Bärwurz" (Meum athamanticum), "Böhmischer Wind", "Höllensteiner" and "Latschenwacholder" (mountain pine juniper). Prior to this, the family had built up a wine and spirits wholesale business from a small grocery store in Bad Kötzting, in the Bavarian Forest....See more
Protected package
ultra-resistant packaging
Secure payment
CB, Bank transfer, Paypal, ...
Do you like this FREIMEISTERKOLLEKTIV?
Stay informed about the latest products
Closer to the producer
Le concept
Freimeisterkollektiv s'appuie sur la tradition des petites distilleries artisanales ainsi que sur l'expérience de nos barmen et experts dans leurs domaines respectifs. Notre force motrice est le désir d'expérimenter et de collaborer. Nous développons des interprétations modernes des classiques et proposons des spiritueux inédits tout en cherchant continuellement de nouveaux territoires.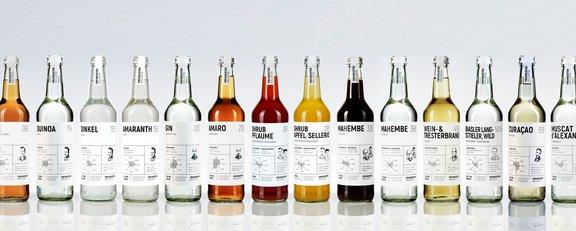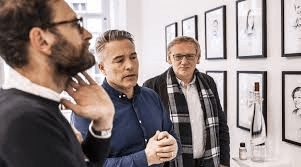 Ce que nous voulons
Nos clients doivent savoir ce qu'ils boivent et qui l'a produit. Toute notre production est soumise à une transparence totale. Nous sommes le lien entre le producteur, le barman et le connaisseur ; entre les zones urbaines et rurales, entre les artisans et l'aficionado.
Ce que nous défendons - Des produits fabriqués à la main par des micro-distilleries indépendantes, sans arômes artificiels ni additifs. - Des produits exempts de sucres ajoutés et artificiels. - Des produits exempts de substances génétiquement modifiées - Un processus de fabrication transparent avec des matières premières durables
Description
In 1970, the Liebls launched their first own brand products: "Bärwurz" (Meum athamanticum), "Böhmischer Wind", "Höllensteiner" and "Latschenwacholder" (mountain pine juniper). Prior to this, the family had built up a wine and spirits wholesale business from a small grocery store in Bad Kötzting, in the Bavarian Forest.



The tradition of distilling botanicals and juniper runs deep in the Liebl family. For our first collaboration with Gerhard Liebl Freimeisterkollektiv wanted to take this up. The DOPPELWACHOLDER 052 is a straightforward, yet complex spirit, the result of one of Germany's most decorated distillers utilizing his full potential. The use of fresh juniper means that berries dominate, but instead of the usually harsh and resinous juniper notes, here there are fresh citrus notes, with a subtle sweetness and gentle floral aroma. Thus the DOPPELWACHOLDER 052 can be enjoyed straight, while also being the perfect ingredient for a classic gin cocktail.

DOPPELWACHOLDER 052 is based on fresh juniper berries from Tuscany, which are gently squeezed and set in a fine wheat distillate for 48 hours. Gerhard Liebl slowly distills this in a 150 liter still over a period of five hours. The DOPPELWACHOLDER 052 then matures in earthenware containers for several months, reducing to 43% volume, before final bottling with spring water.

Ingredients:
Fresh Juniper Berries from Tuscany, Wheat Grain Spirit, Water
Tasting notes
Nose : Notes d'agrumes, genévrier frais, forêt de pin.
Palate : Baies de genièvre fraîches, citron d'Amalfi, pamplemousse, poivre noir.
Overall : Agrumes, pin et genévrier frais
Ingredients
Ingrédients : Baies de genièvre fraîches de Toscane, alcool de grain de blé, eau.