BACCAE PARIS Absinthe N°04 Bio
46%, Absinthe Verte, France / 70cL, Ref : 61433
BACCAE N°04 is a delicate green absinthe, born from a sought-after balance between herbaceous, aniseed and minty notes underpinned by Nepita from the Corsican maquis.

The BACCAE distillery in Paris produces unique spirits featuring fruits, botanicals and spices from French Organic Farming. This young house has g...See more
Protected package
ultra-resistant packaging
Secure payment
CB, Bank transfer, Paypal, ...
Do you like this BACCAE?
Stay informed about the latest products
Closer to the producer
BACCAE, est une distillerie urbaine, établie depuis 2017 au cœur de Paris dans le 4ème arrondissement, à deux pas de Bastille et du port de l'Arsenal. La distillerie s'est installée dans un ancien bistrot du quartier , réaménagé en atelier de production. Le comptoir en bois massif trône toujours fièrement à l'entrée. L'arrière-cour, quant à elle, accueille désormais l'alambic et le chai de vieillissement. BACCAE produit des spiritueux uniques mettant en scène des fruits, botaniques et épices issus de l'agriculture biologique et met en valeur le terroir français.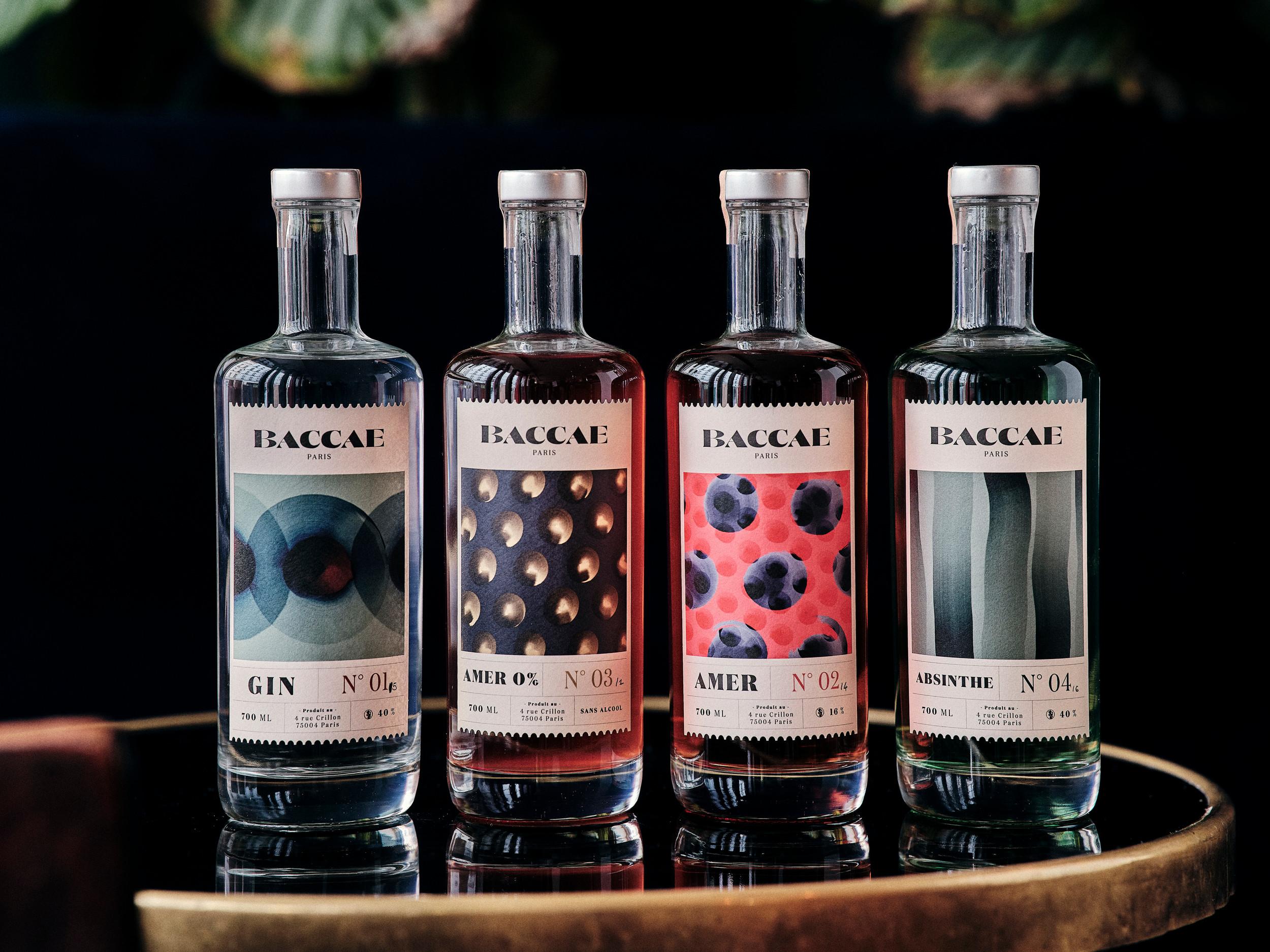 La collection permanente de spiritueux au style contemporain, est composée d'un gin et des classiques du bar français : un apéritif amer, un apéritif amer sans alcool et une absinthe. Son autre originalité réside dans la maîtrise rare et unique des techniques de distillation traditionnelles, en alambic en cuivre, et modernes, à froid sous vide. Cette jeune maison de distillation se distingue particulièrement par la création sur mesure de spiritueux dédiés au secteur du bar et de la restauration. Le sur-mesure est également proposé au grand public à travers des ateliers hebdomadaires: créez votre propre Gin !
Description
BACCAE N°04 is a delicate green absinthe, born from a sought-after balance between herbaceous, aniseed and minty notes underpinned by Nepita from the Corsican maquis.

The BACCAE distillery in Paris produces unique spirits featuring fruits, botanicals and spices from French Organic Farming. This young house has given itself the mission of highlighting the French terroir thanks to a unique mastery of traditional distillation techniques in stills and modern cold vacuum distillation techniques.