Le 11 rue Tiquetonne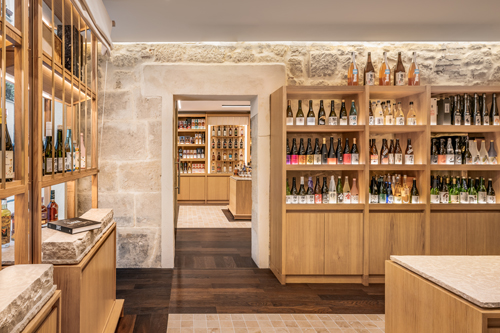 Teaming up with La Maison du Saké, our newest La Maison du Whisky boutique shines a spotlight on contemporary Japanese culture.
Combining the newly refurbished boutique, the Golden Promise Whisky Bar and the Michelin-starred ERH restaurant, the "11 rue Tiquetonne" address is the ultimate destination for lovers of exceptional sake and spirits, gastronomy, and creative cocktails.
An assortment of over 650 whiskies and spirits from around the world awaits, as well as 100 different sakes from the very best Japanese breweries.
Conceived by architect Kim Leou, the boutique's design highlights raw materials: fine wood, Hauteville and travertine stone, smoked woodstrip flooring… drawing visitors into a unique, elegant environment.
   Opening Times :

  Monday : 2pm - 7pm
Tuesday to Saturday : 11am – 8:30pm
Subday : closed
11 rue Tiquetonne 75002 Paris
N° Téléphone : 01 53 40 81 77
Email : tiquetonne@lmdw.com